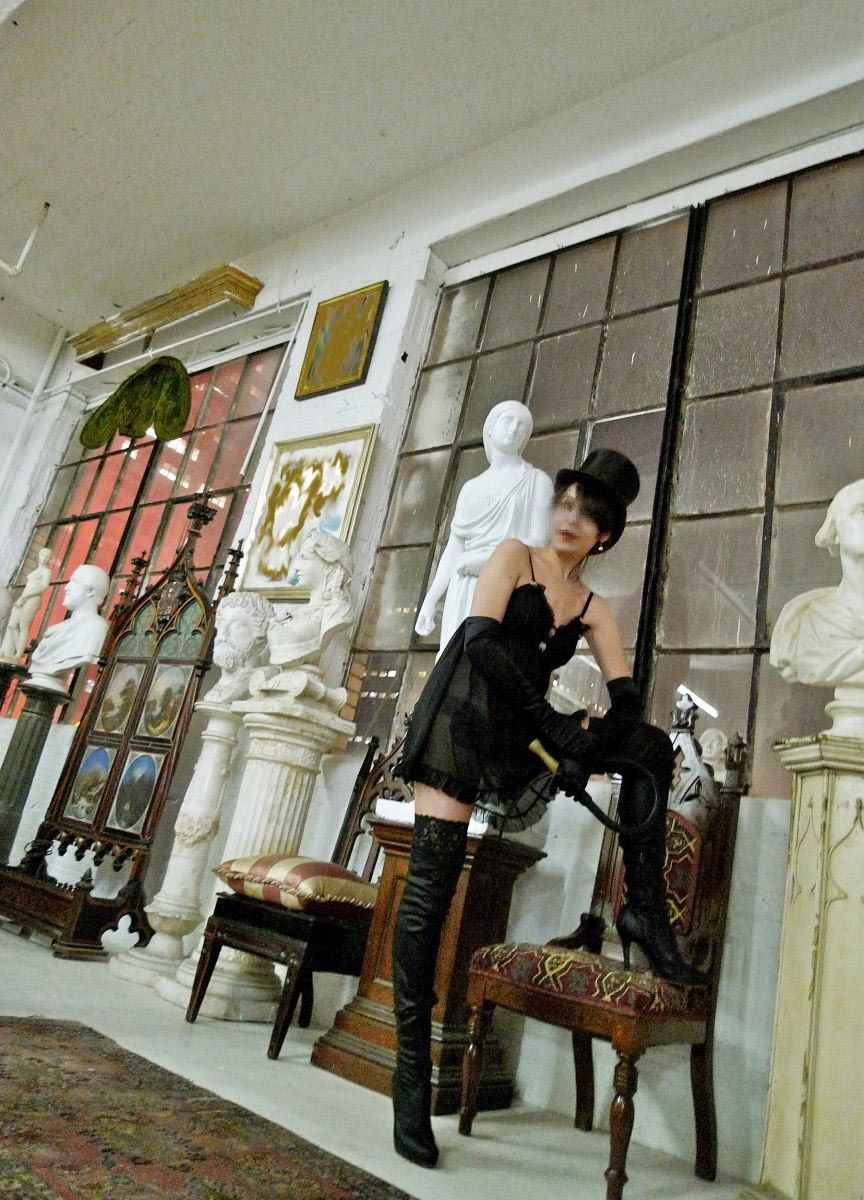 Ich finde sie bezaubernd extravagant. Mrs. Weltsova hat zum ersten Mal mit uns gedreht und ist nun >> hier bei uns zu sehen. Nachdrücklich bringt sie einem Haussklaven auf Abwegen Manieren bei. Wer sie ist, die etwas geheimnisvolle Dame aus New York? Ich lasse sie selbst zu Wort kommen...


"While my main specialty is the administration of pure corporal punishment and domestic discipline, for the last few years I started enjoying many other forms of physical and mental power exchange.

BDSM (and sadomasochism in particular) is an acquired taste. The more one learns about the inner drives the more one's interests expand. I realized the one denominator ever present in all my S&M explorations and a personal fetishistic trigger is obedience (the fetish of control). And while it is most explicit and is indeed the very leitmotif of Discipline there are numerous other D/s and S&M genres which detail and employ it beautifully, like slave training for example.
In this way my BDSM practices nowadays are very much coloured by my desire to be obeyed at all times. Thus in my meticulously tailored soirées obedience is instilled, obeisance - cultivated; and sensuality droplets are only ever used when mixed into my balm of pain. I invite you, gentlemen, to visit yourselves. I will guide you. Life is rich and we have only so much time..."
Ihr Motto: "There is ecstasy to be found in that which we fear the most" - Georges Bataille